Currently Impacted - Help Us Reach 1000 Kids!
Giving our youth the technical skills critical to their success.
20+ years on the frontline of underserved youth development. Despite the pandemic we are still giving. 
Opportunity for a Successful Future
We make learning advanced technologies accessible and fun for children experiencing challenges. As our supporters you are giving them the opportunity to be a factor in a rapidly emerging future.
Assist children on the waiting list to attend the accelerator program
See Complete Program Details
Pay the program tuition for one child for an entire year
Robotics Introduction & Assembly
Business and Branding 101
Deploy pawn accelerator in 5 cities with up to 72 children for 2 semesters
48 Robomaster EP Core Units
Materials / Transportation / Prizes
We designed a completely innovative system to empower our youth.
This is a cutting edge vision made manifest. It involves the most relevant technologies and applications for the present and the future.
Soft Skills
We teach children how to communicate in a modern world while avoiding frustration and misconceptions
Financial Independence
With the emergence of UBI and stimulus reliance we are creating child sustainability through skill implementation
Growth and Acceleration
A fertile environment for creativity and recognition; stem kids excel because they are given opportunity
Cutting edge equipment and applications.
Our working partnership and integration with NESBI and DJI allow us to bring modern real innovations that the best train on.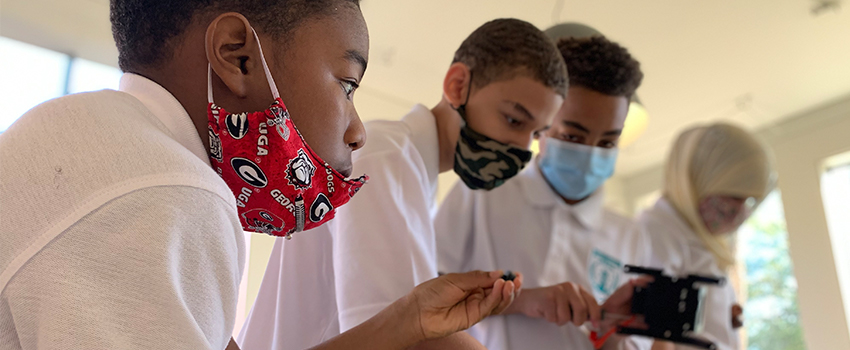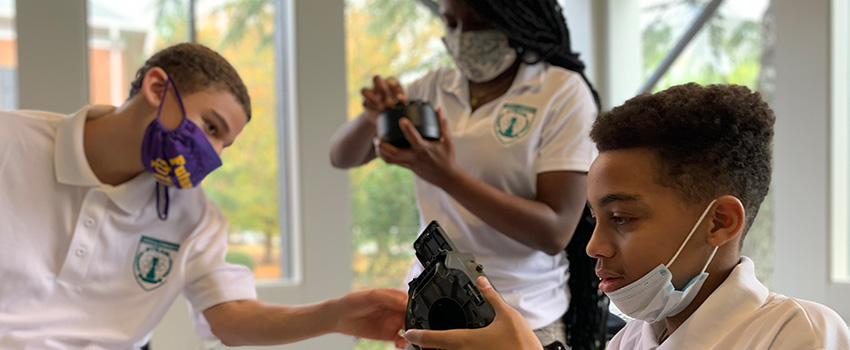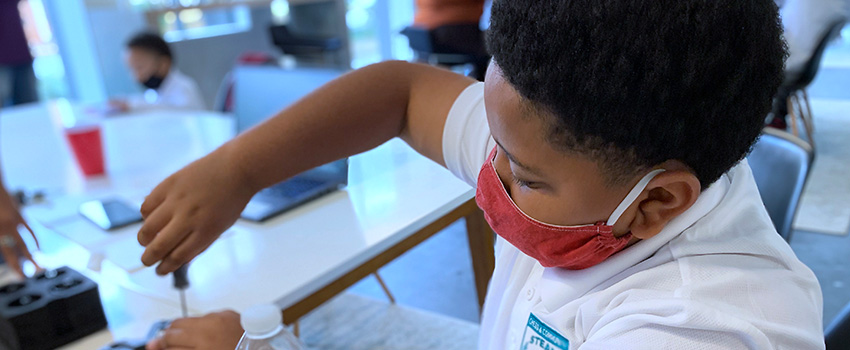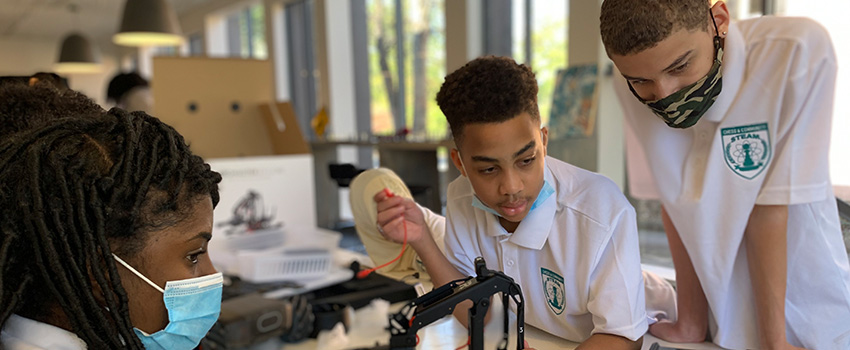 Our mission is to acquire advance technologies and training for the growth of our forgotten youth. Funding this project empowers others to expand and be a factor in the future and in the now. It ensures more children in our inner cities gain access to top level skills and mentors that also focus on the heart.